Aeroplan - Winter Bundle
This email campaign for Aeroplan featured over 230 email variations and was completed within 4 weeks to support a major launch.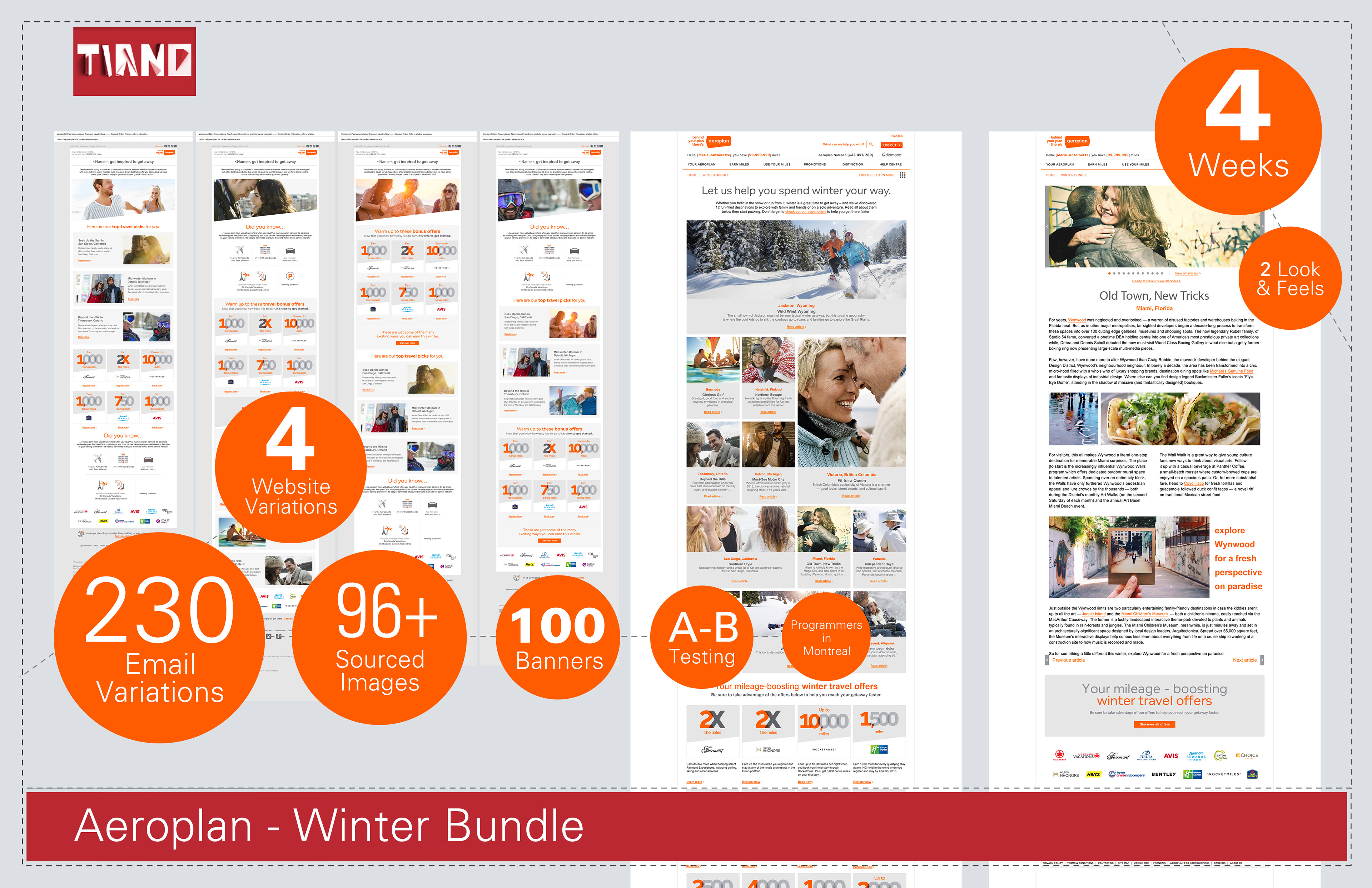 This intense email campaign for Aeroplan involved 230 email variations and a 4 week timeline. I worked closely with local content editors and programmers in Montreal to ensure what was designed could be built on time.