Walking Together
Art director and project management for a major government policy launch.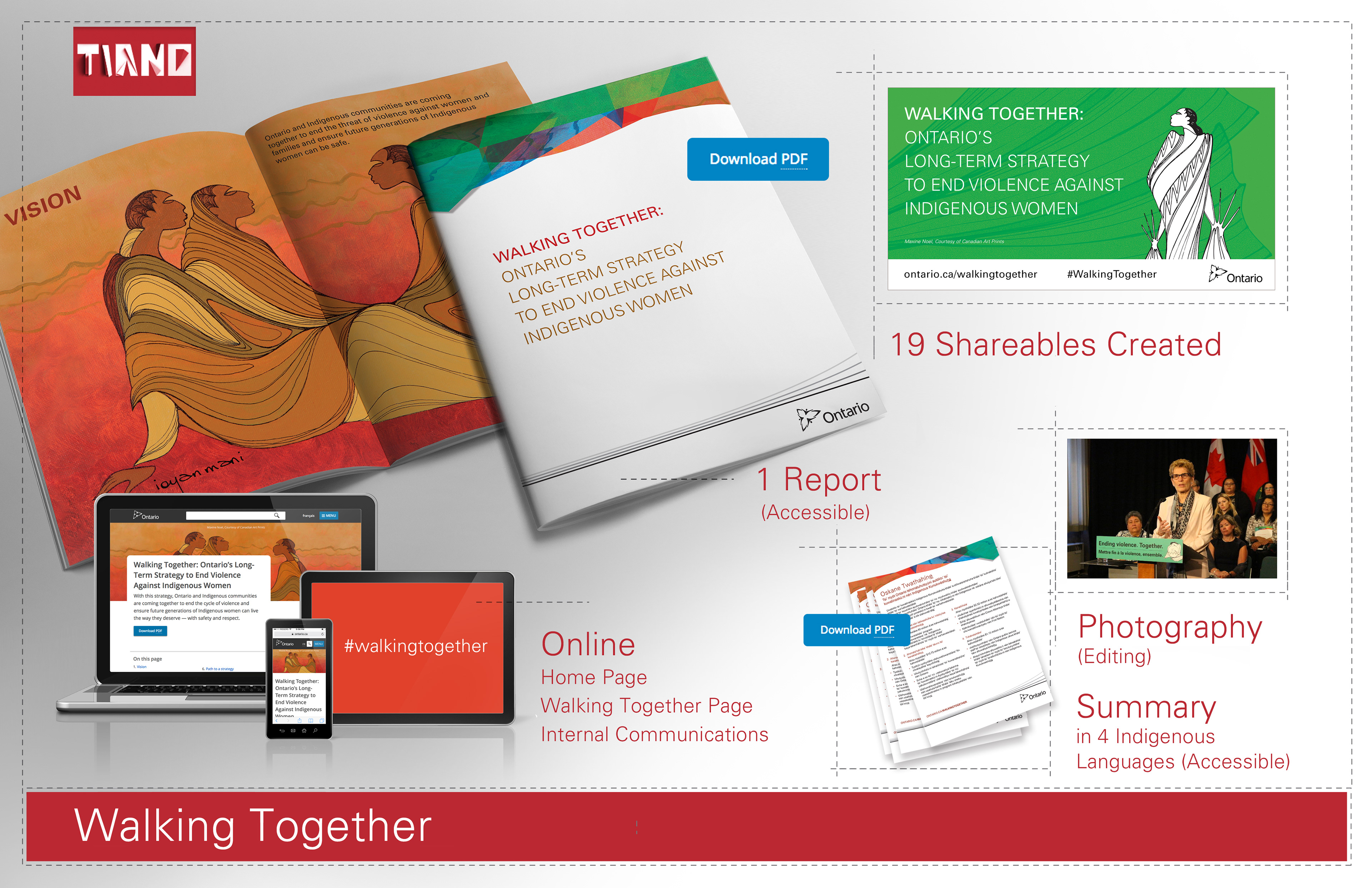 Walking Together Launch: Ministry of Indigenous Relations and Reconciliation, Summer 2016
This integrated campaign supported the ministry's policy release to end violence against Indigenous women. My work as Digital Team Lead involved working closely with vendors for both the artwork and the print materials, producing a suite of social media shareables, doing event photography and editing, and designing web content for public and internal communications.